Algo is seeking talented team players
Meet challenges in different fields: Software implementation, Software development, Finance and administration, Human resources, Sales and marketing, Payroll service.

Come see for yourself what employees think about their employer.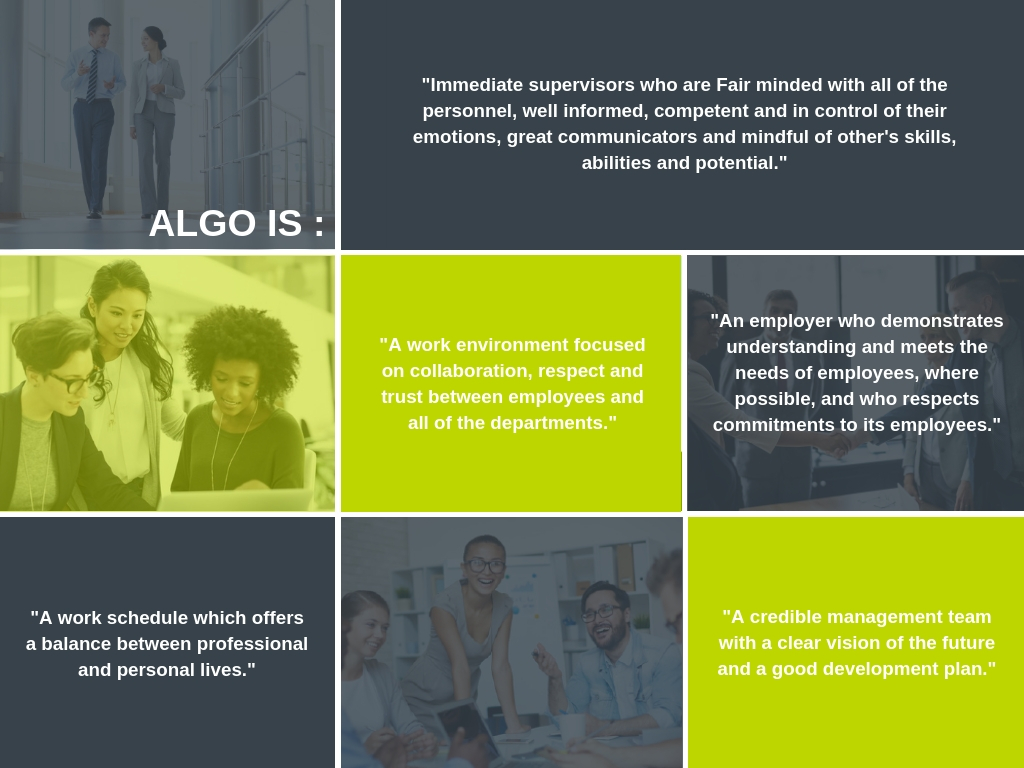 Our company's greatest asset = our employees
Algo's values reflect its commitment to the work done on a daily basis. Our employees benefit from a stimulating work environment which helps them carry out their tasks and mandates.
We encourage a daily healthy and active lifestyle, by organizing various activities which ensure happiness and well-being at work and by offering financial incentives for our employees to be both physically and mentally healthy.
Algo advocates an innovative culture which fosters the harmonious and constant development of each of its actors.
Each employee is encouraged to contribute to this development and to integrate the company's values: act with honesty, integrity and fairness; involve the right people; work in a respectful environment; contribute to everyone's prosperity; inform and communicate.