Symcod, a Victoriaville-based company, develops and merchandizes data collecting tools. Algo is also a value added reseller for these tools and has been for many years.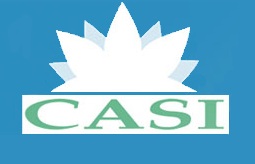 By grouping together different Québec-based manufacturers, CASI increases their negotiating power, therefore decreasing their purchasing and service costs. Algo has been providing Human Resource management systems to them since November 2012.
MANITOU solution is a product of MOMENTUM TECHNOLOGIES, a Québec-based consulting firm specializing in Oracle and Java. Originally developed to support its consultants and optimize their management tasks, the MANITOU solution has since diversified and now includes many integrated modules covering all the business processes of a company. Thanks to MANITOU, MOMENTUM TECHNOLOGIES has become one of the 50 best managed companies in Canada in 2013 and has remained on the list since, reaching Gold status in 2016. As a partner of the MANITOU solution, Algo offers its customers the Applicant Tracking module (ATS) as an add-on to its HR solution. Recruiters benefit from an integrated cloud-based solution that enables them to do job postings, create a candidate pool and track applications, all in collaborative mode.